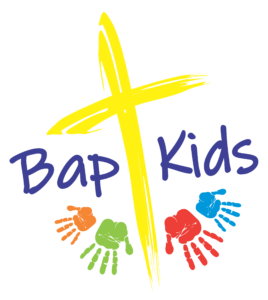 Children are a normal part of life at Whitsunday Baptist Church. We love our kids! It's okay if they make noise and move around during the service.
Each Sunday during school term, part way through our morning service primary school aged children can go out to our fun Bap Kids program.  If you need more information about it, you can ask one of our team in a Bap Kids Leader shirt!
While we don't have a current creche program, we always have a box of toys for young children in the morning tea room.
Our teens generally stay with the adults, but they are welcome to help out with Bap Kids if they would rather.
Peace of Mind – WBC is a Kid-safe church.  We take our responsibility to keep kids safe seriously.  We also take having fun seriously.  Our key leaders are trained in child safety and mandatory reporting.  Everyone who works with children is required to have a "Blue Card".