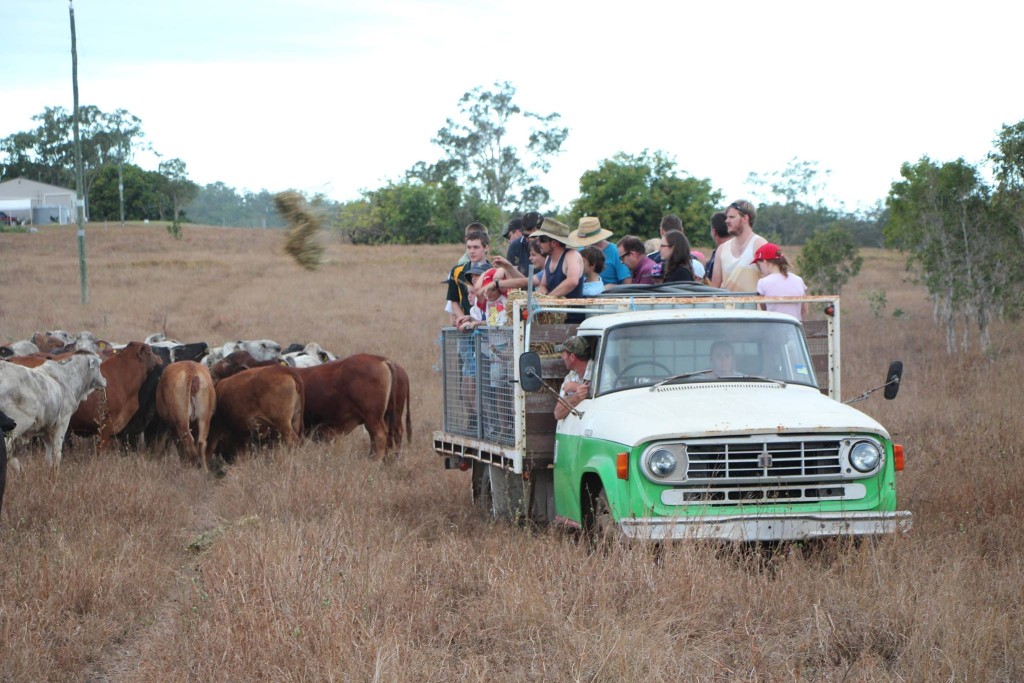 ---
New?
Hey, so you're new to the area? Maybe you're new to Whitsunday Baptist Church? Starting a new life, family or career? Or just having a holiday or a change of scene? Whatever your reason for being new, we are glad you have stopped by… and we want to be friends with you!
Sometimes it can be hard to get to know people. Our public meeting on Sundays is really not the best place. It's a crowd of people and we're only there for a couple of hours. Rather, friendship grows in other places… in our homes, through shared experiences and by investing time into our relationships.
So we have a few ways you can become our friends:-
We're always happy to catch up for a drink at sometime… if we haven't asked you yet, we invite you to take the initiative. Nothing wrong with being forward.
We have several "Life Groups" running. These are regular groups that meet primarily for friendship, Bible reading & praying.
We also run some formal "New Comers" dinners on a regular basis. These are held in order to offer hospitality and friendship to anyone who is new to our church or the area. You will get invited to one of these if you are known to us, breathing and in the area at the time.
---
Sunday Services
We have a public meeting every Sunday morning in Cannonvale. Anyone is welcome – it doesn't matter if you don't have experience with churches before. You don't need to bring anything, and you can dress in any particular way. Maybe you're on holidays and you want to drop in just once or you're here for several months. Bottom line is you are always welcome.
During the school term, we run a program for kids too. We all start together and part way through our service the kids go out to a separate room and do some cool stuff just for them. It provides for the younger members of our community.  During school holidays we strive to make the whole experience 'kid friendly' while we don't have a program just for them.
Special Events
---
We are keen to catch up with anyone at anytime. If you want to connect into the Whitsundays area we can help. We'd love to meet  you.
Coffee or Beer
Fancy a relaxing coffee or tea? Maybe a milkshake or a cold beer would suit you better? We are happy to take the time to catch up in one of these ways. It's a great way to connect with each other. It's also a comfortable way to find out more about our church and what we believe, or to seek some help. Just call or email us and we'll do what we can.
Dinner
Want to get to know people better? Looking for friends or support? There's nothing like being able to enjoy a good meal together. Lot's of fun and laughter, food and time just to hang out with others. We're happy to connect with you over a meal… it's a great way to meet new people and fit into the local area.
Tours
Oh yeah… this place is awesome. You can't go too wrong in the Whitsundays… it's simply magic. If you're wanting to have a look around, we can help you with some non-commercial tours options. Cost effective and fully customisable. We'll show you our magnificent region and explain how it demonstrates that God is real. Christian spirituality is pretty cool… you'll find it quite interesting.
---
Life Groups
What is a Life Group?
A Life Group is a small group of people who are connected with our church. Most of our Life Groups get together weekly. They are a great way of getting to know people and sharing life in a more intimate way than in a bigger crowd. These are where most real friendships grow.
What do we do in a life group?
The key features of our Life Groups are time, prayer, food and the Bible.
It's nothing complex but if you're going to have decent relationships with people, you've got to spend TIME together.
We also PRAY together. Praying is what we do when we want to talk with God. He hears our thoughts, hearts and words and responds to us. It makes life so much more purposeful.
Everyone enjoys some FOOD in their day too. When our Life Groups get together we eat food. It's a nice way to just hang out and enjoy the company of others.
The significance of the BIBLE is that it is our reference book, our guide. It gives so much perspective to every part of our daily life. Reading the Bible is really stimulating and challenges our thinking in so many ways.
Life Groups are held in people's homes. Presently we have some that meet in Cannonvale and one that meets in Proserpine. All the groups are very accepting of others. Like our public church activities anyone is welcome. It's a safe place to explore and grow in relationships and understanding.  Below are details of our current Life Groups.
Monday Night – Proserpine Mixed Group – 7:00 pm
Tuesday Night– Cannonvale / Airlie Beach Ladies Group – 7:00 pm
Wednesday Morning – Cannonvale Ladies Group – 9:30 am
Thursday Night – Cannonvale Young Adults – 7:00 pm
Friday Night – Cannonvale Mixed Group – 7:00 pm
Let us know if you would like to join, host or lead a life group.
---
Children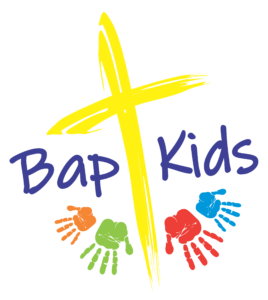 Children are a normal part of life at Whitsunday Baptist Church. We love our kids! It's okay if they make noise and move around during the service.
Each Sunday during school term, part way through our morning service primary school aged children can go out to our fun Bap Kids program.  If you need more information about it, you can ask one of our team in a Bap Kids Leader shirt!
While we don't have a current creche program, we always have a box of toys for young children in the morning tea room.
Our teens generally stay with the adults, but they are welcome to help out with Bap Kids if they would rather.
Peace of Mind – WBC is a Kid-safe church.  We take our responsibility to keep kids safe seriously.  We also take having fun seriously.  Our key leaders are trained in child safety and mandatory reporting.  Everyone who works with children is required to have a "Blue Card".
---
Youth
We have a youth group, run as part of the local churches in the area, that meets weekly during the school term. It is called Youth!
Youth meets from 6pm-8:30pm Friday nights and use the facilities at St Martin's Chapel (St Martin's Road, Cannonvale). The program is run for any high school age student. Note: students do not have to be connected with a church-going family, or even live in the area. If you breathe and can get there you are welcome!
It is an exciting and safe weekly program for Grades 7-12. The program varies from week to week, but it is a social program, with lots of fun stuff going on.  It is also a relationship building program that provides opportunities for young people to gain peer & adult support. It is also a spiritual program as we give young people an opportunity to explore issues of life, faith & purpose. More information regarding the Youth Progam can be found here.
Peace of Mind – WBC is a Kid-safe church.  We take our responsibility seriously to keep children and young people safe.  We also take having fun seriously.  Our key leaders are trained in child safety and mandatory reporting.  Everyone who works with children and young people in our church is required to have a "Blue Card".
---
Young Adults
We have quite a crowd of young adults in our community. In fact, Airlie Beach area is loaded with them, mostly backpackers. There are many young adults who are a regular part of Whitsunday Baptist Church.
Our program for young adults is not really a program… it's more of a network. We get together in an organised fashion without it being a regular event. Some of our crew get together during the week, or on the weekends, and often go out to a range of great spots between Mackay & Townsville.
Our young adults are emerging leaders and we want to be intentional in the way we connect with them. It is our desire to offer friendship, development, spiritual growth and opportunities to them. WBC is a great place to connect with other young adults and it's a great place to be a young adult.
---
2019 Events
At WBC we have a variety of social, training and outreach events as well as formal meetings, planned out each year.  Here is a summary of our events for 2019.  Please note, that dates and events are subject to change here, without notice.  More up-to-date details and extra information are available via our Weekly Church Newsletter, Facebook page and our Events Calendar.
17 Feb – Launch Sunday and lunch, BYO to share
24 Feb – Quarterly Member's Meeting – between meeting quick sausage sizzle
10 March – Newcomer's Lunch
1 April – RE Day Camp
19 April – Good Friday
21 April – Easter Sunday Easter Fun Day
4 May – Child-safe Training
17-19 May – Youth Camp
19 May – Newcomer's Lunch
9 June – Quarterly Member's Meeting – between meeting quick sausage sizzle
14-16 June – Men's Camp, Paton's Farm
26 June – RE Day Camp
July – Christmas in July?
July – Newcomer's Lunch
16 August – Iron & Clay
17 August – Women's Retreat
24-25 August – Colin Stoodley Visit
1 September – Father's Day
8 September – Quarterly Member's Meeting and AGM – between meeting quick sausage sizzle
17 September – RE Day Camp
19 October – Guess who's coming to dinner
25-27 October – Worship Training with Cathy Knechtli
3 November – Newcomer's Lunch
10 November – Quarterly Member's Meeting – between meeting quick sausage sizzle
3 December – RE Day Camp
1 or 8 December – Christmas Carols
25 December – Christmas Day
---
Membership
At WBC we encourage participation from anyone. We have a healthy community and we love doing things together.
After being part of our community for a while, you may find you want to get more involved. You may be looking for a greater sense of belonging, or to be able to have a greater say, or maybe you want to be influential by serving in our leadership team(s)?
An important step is membership. The bottom line is, everyone who believes in Jesus, and follows his ways, automatically becomes a member of the church in a universal sense. But locally, it is important to be able to lay our cards on the table. You will need to show your commitment to the local Christian community at WBC. This helps maintain our spiritual and functional integrity, it helps maintain a safe environment for children and the vulnerable, and it also complies with the legal requirements for organisations in Australia.
What are the requirements?
Born again believer dependant upon faith in Jesus Christ for your salvation
Baptised (as an adult, or infant where that tradition has some form of adult confirmation)
Committed to this local church expression known as WBC
Agree with the statement of belief contained in our constitution
Seeking to live a holy & righteous life
Would you like to become a member? If your interested in exploring this option there are three pathways:
You can speak to our Senior Pastor – call our church office or contact us via email.
You can print off a membership application form here and submit it.
You can take your time and explore WBC a little bit more by reading our constitution; it will provide some information on what we believe and how we are governed.